A Drop Around the World
by Barbara Shaw McKinney
A Drop of Water
by Walter Wick
Awesome Engineering Activities for Kids: 50+ Exciting STEAM Projects to Design and Build
by Christina Schul
Awesome Robotics Projects for Kids: 20 Original STEAM Robots and Circuits to Design and Build
by Bob Katovich
Charles Babbage and Ada Lovelace: The Pen Pals Who Imagined the First Computer
by Eileen Lucas
Doable Renewables: 16 Alternative Energy Projects for Young Scientists
by Mike Rigsby
Electronics for Kids: Play with Simple Circuits and Experiment with Electricity!
by Oyvind Nydal Dahl
Elon Musk: Tesla, SpaceX and the Quest for a Fantastic Future
by Ashlee Vance
Forest Talk: How Trees Communicate
by Melissa Koch
Homemade Robots: 10 Simple Bots to Build with Stuff Around the House
by Randy Sarafan
Nature's Best Hope
by Douglas Tallamy
No One is Too Small to Make a Difference
by Greta Thunberg
Power Up! Hydroelectric Energy
by Tamra B. Orr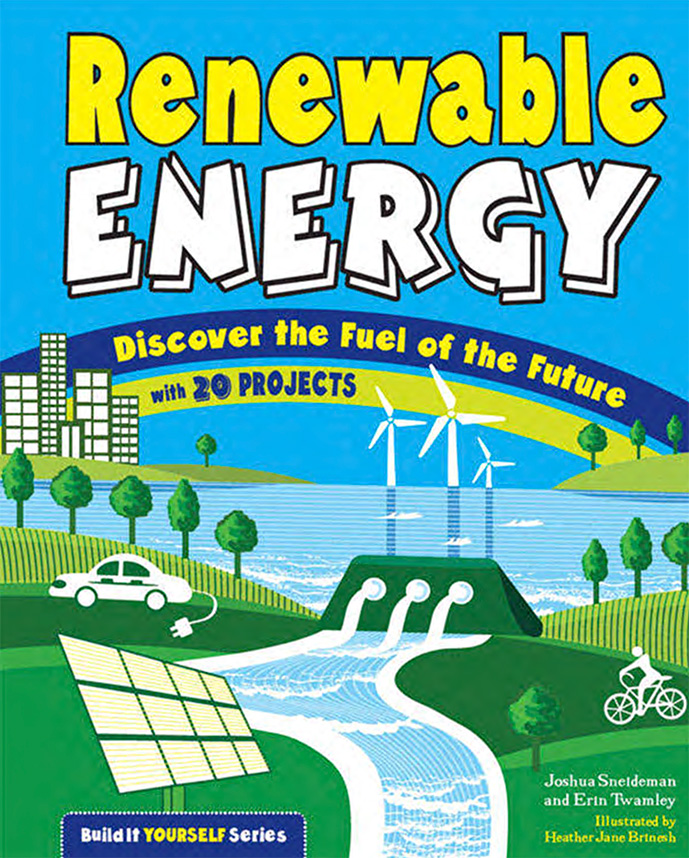 Renewable Energy: Discover the Fuel of the Future
by Joshua Sneideman, Erin Twamley
The Bees In Your Backyard
by Joseph S. Wilson & Olivia Messinger Carril
The Electric War: Edison, Tesla, Westinghouse and the Race to Light the World
by Mike Winchell
The Green Teen: The Eco-friendly Teen's Guide to Saving the Planet
by Jenn Savedg
The Thomas Edison Book of Easy and Incredible Experiments
by James G. Cook
The Whale Child
by Keith Egawa and Chenoa Egawa
There's A Hair in my Dirt!
by Gary Larson
When Charlie McButton Lost Power
by Suzanne Collins
Wildheart: The Daring Adventures of John Muir
by Julie Bertagna